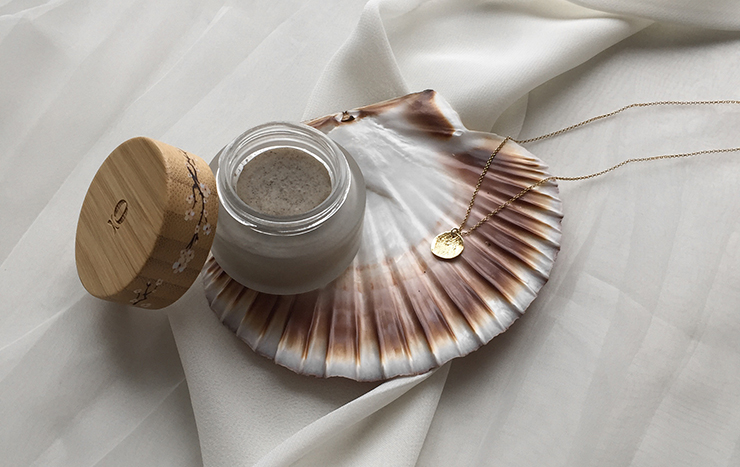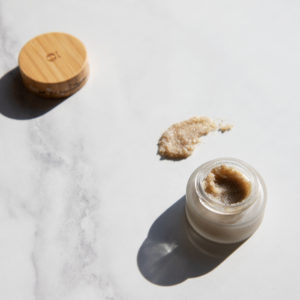 We love a bold, loud lip – but there's a catch. A gorgeous, head-turning, look-at-me lip color can sometimes, after a long day (and/or night), have people turning heads for the wrong reasons. Here's what you can do to set your lip color up for success, and keep your bright beauty from wearing off as your day wears on.
Don't skip the prep step!
Setting yourself up for a day of lipstick awesomeness starts before you actually apply any color (if you're looking to keep life simple, don't fear – this step is quick and fun!). To create the perfect canvas for your lip color, start by exfoliating your lips to gently remove dead skin so your lips are flake-free and ready to shine.
(Not-so-gentle-plug: Our favorite exfoliation method = our yummy, food-grade lip scrub 😉. It tastes and smells amazing (seriously) and is unique in that it's made from 100% food-grade ingredients, in a kitchen – not a cosmetic plant – so you don't need to try too hard to avoid licking your lips. Did we mention it tastes really good? Ok, cool.)
If you don't have any lip scrub handy, you can also use a damp washcloth or clean toothbrush.
Swipe on some moisture
Freshly scrubbed lips are ideal candidates for some lip balm love. Not only does the delicate, newly exposed skin crave extra nourishment, without any dead skin in the way your lips will be getting the full benefit of the balm you apply.
Apply lip color
Congrats! Your lips are now ready to rock some fabulous lip color with your favorite lipstick, gloss, or stain.
Touching Up
Bring your balm along
The easiest way to help prolong your perfect pout might not be super obvious; while you may be tempted to leave your lips be all day, taking a sec to apply some more lip balm on top of your color every so often will keep your lips hydrated and help your lip color stay fresh and smooth. If you forget and look in the mirror to find that you've developed some subtle dryness, smoothing on some balm will get your lips back on track and should help reduce the appearance of dry patches so your lip color looks fabulous once again.
Adding lipstick on-the-go is certainly doable, but if the goal is to make it quick and easy, we suggest dipping into a lip gloss that goes well with your lipstick shade instead of trying to reapply the lipstick itself, which requires a mirror and more concentration than you might be able to devote to it on the fly. On the flip side, color touch-ups with a gloss are as simple as swiping color onto your lips…and moving on with your life. Since you already have a great lipstick base, the swipe of gloss doesn't need to be too carefully placed to look good. Better still, it'll do double duty by boosting your lip color AND moisturizing your lips to keep the lipstick you applied earlier on point. You don't even need to worry about making the color an exact match (unless you want to); since you're only applying a little bit, one dab of anything in the same color family will do. Don't be afraid to experiment – sometimes colors that you'd least expect work extremely well together. Play with your favorite lippies, or if you're using our products, here are some of our favorite color combos:
Like we said, a perfect match isn't necessary, but those of you striving for a monochromatic pout will get what you're looking for from the following pairings:
Voila! If knowledge is power, you now officially have the power to rock a colorful lip – and keep it going strong.
Say hi anytime at [email protected] if you have any thoughts or need a hand matching colors!