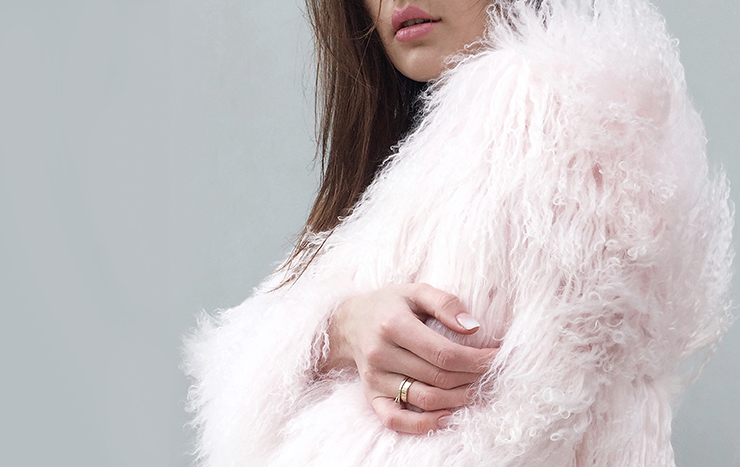 Whether you experienced Coachella's kickoff weekend in person or via the Instagram accounts of celebrities you pretend you don't follow, this year's bright, bold and glittery beauty trends were literally impossible to miss. Keep reading to see how we attempt to translate some of the festival's top trends into looks that you can get away with in your day-to-day life (even if you work in an office on the east coast). This was much easier with the flowy skirt/flowerchild motifs of Coachellas past. Much easier. Nevertheless:
Neon Makeup
So much for that old rule about balancing bold eye makeup with a toned down lip (and vice versa). This year's Coachella crowd paired a bright lip with a bright eye, bright outfit, bright hair…you get it. We're going to leave the "highlighter hair" trend to those actually inside of the Yuma Tent, but if you're ready to go bold all over, we have some pointers. Use matte color on at least one of your features. For example, balance glittery lids with a matte lip, or, if you prefer a glossy pout, pair it with a matte (however bright!) eyeshadow to avoid becoming the office disco ball. Our favorite way to make all-over brights work in the real world? Colorful mascara in jewel tones like purple or blue that add just a hint of unexpected eye color so that you have plenty of room to play with your pout.
Glittery Hair
Seeing double and seeing stars may sound typical of Coachella, but this time around it was because of the trending hairstyles. Topping the trend list were pigtail buns covered in glitter, and Dutch braids – also covered in glitter. Depending on your lifestyle, pigtail buns may be pushing the bounds of day-to-day appropriateness, and it'll be pretty tough to find an elegant way to incorporate glitter into your workplace 'do. Aspiring pixies need not fear, however, because there is indeed a compromise, and it comes to us, as compromises often do, in the form of hair accessories. The right glittery headband can look super chic, and an oversized, geometric hair clip will get attention – in a good way! If you want something a little longer lasting, try harkening back to the hair tinsel trend that also made a few appearances at Coachella this year too. The thin, metallic strands add some excitement to your look in a way that's eye catching but subtle, so it doesn't dominate your appearance.
Rhinestone Tears
Just kidding. Not happening. But if you love the idea of incorporating embellishments into your glam, nails are the place to experiment. 3-D nail art was just the tip of the iceberg when it came to creative manicures at the festival, which featured everything from intricate renderings of pop stars to press-on jewels and tie-dye patterns. The only limit we suggest you impose on mani? Make sure you can comfortably touch type as well as apply makeup well enough to try out the other tips we suggested in this post!
What are some of your favorite Coachella styles this year? Leave us a comment to let us know how you plan to make them work once the festival ends.