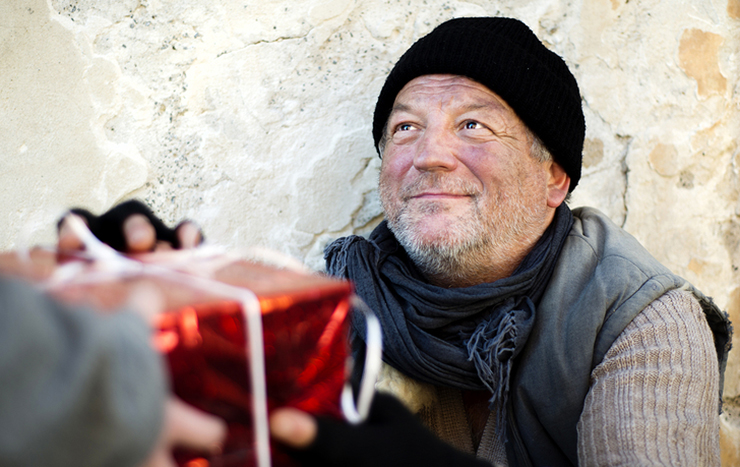 We need your help! We are proud to announce NOYA's new homeless initiative: for every balm you purchase and send a photo of, we will donate one to a homeless or low-income person.
Purchase one of our balms. Use the store locator on our website to find a retailer near you. If your favorite store doesn't carry us, ask them to give us a call!
Follow us on Twitter (@NOYAbeauty) or like us on Facebook (www.facebook.com/noyacosmetics). You can also submit by emailing [email protected]
Upload a creative picture of you with your NOYA lip balm.
That's it! Keeping your lips smooth and hydrated never felt so good.
And since you're giving to the homeless, we're giving back to you: while entries are limited to one per person, your creativity doesn't have to be. The most creative photo submission will win its sender a year-long supply of lip balm for herself and three friends. Now that's sure to perk up anyone's pout!
We searched meticulously through charities that would be a perfect fit for us until we finally found The National Health Care for the Homeless (HCH), who will help us distribute the balms. We are so excited to contribute to their cause. And you can now help us by giving a much needed, and sometimes overlooked, self-care staple.
Let us know in the comments how YOU like to give back, and as always, live divinely 😉
The nitty gritty:
NOYA will be making donations while supplies last, and submissions are limited to one purchased balm per person. Submissions must include a picture of you holding your newly purchased NOYA lip balm through any of the above mentioned outlets.
Please note that by submitting your photo publically, you are giving us the right to upload and share your image on our twitter, instagram, website, facebook, youtube, pintrest and all other avenues associated with the NOYA brand. Submissions through email are excluded from this, we recognize and respect your request for privacy.
Twitter: twitter.com/NOYABEAUTY
Facebook: www.facebook.com/noyacosmetics
Email: [email protected]
For more details: noyabeauty.com/buy-a-balm-give-a-balm/